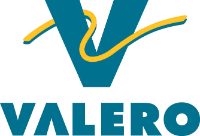 Job Information
Valero

Accounting Associate - Ethanol Plant

in

BLUFFTON

,

Indiana
Description:
Responsible for the review and preparation of accounting documents and validations reviewed by or sent to Plant Controller or Corporate (SAHQ). Completes activities necessary to calculate, process, post, verify and maintain data for Valero Renewables working under the direction of the Plant Controller.
Provides assistance to Plant Accountants, other Associates or Plant Controller in regards to auditing, budget reporting, and research activities such as performing month end accruals and reconciliations.
Validates daily Ethanol and Feed Products loaded and daily Corn loads received.
Prepares and submits daily validation reports.
Computes daily corn and product volumes for Daily Fleet Report.
Performs weekly review and identification of errors with coding of cost elements in purchase orders or invoices.
Assists with review of purchase order/purchase requisition data for accurate account or project assignments.
Assists Plant Controller or Plant Accountant with monthly and quarterly compliance checklist.
Assists with state and governmental audits and data gathering as needed, such as for state grain audits, state DOT reviews, FRA and TTB visits or audits.
Completes or assists with state and federal governmental reporting obligations.
Assists Plant Accountant with FSMA compliance pertaining to co-product shipments, corn receipts and chemical receipts.
Completes denaturant received and invoiced report.
Assists or reconciles chemical purchases and usage for the period.
Completes the actualization/settlement process.
Completes BDS loading and billing process.
Researches and answers accounting questions.
Backs up Plant Accountant with audits of corn contracts and reviews commodities postings.
Reviews or assists with review vendor set up requests.
Advises Plant Controller of any non-compliance issues.
Assists Office Coordinator or Administrative Assistant with phones or mail periodically.
Carries out other accounting-related duties or special projects as requested by the Plant Controller, VP Accounting, or other members of the Management Team.
This position is salaried nonexempt status, which means you are eligible for overtime pay.
Qualifications:
High school diploma or GED required.
Associates degree (or higher degree) in Accounting, Business Administration or related technical field is preferred.
Three years of clerical accounting experience required.
Accounting experience in a manufacturing or grains handling environment preferred.
Experience using Microsoft Office programs (i.e. Outlook, Word, and Excel) required.
Experience with SAP or similar accounting software systems preferred.
Position level and salary will be commensurate with qualifications and experience.
About Valero
Valero Energy Corporation, through its subsidiaries, is an international manufacturer and marketer of transportation fuels and other petrochemical products. Valero, a Fortune 50 company based in San Antonio, Texas, with approximately 10,000 employees, is an independent petroleum refiner and ethanol producer, and its assets include 15 petroleum refineries with a combined throughput capacity of approximately 3.1 million barrels per day and 14 ethanol plants with a combined production capacity of approximately 1.73 billion gallons per year. The petroleum refineries are located in the United States, Canada and the United Kingdom, and the ethanol plants are in the Mid-Continent region of the U.S. In addition, Valero owns all of the general partner and limited partner interests in Valero Energy Partners LP. Valero sells its products in both the wholesale rack and bulk markets, and approximately 7,400 outlets carry Valero's brand names in the U.S., Canada, the U.K. and Ireland.
About Valero Renewables – Bluffton
Valero Renewables-Bluffton is located in Bluffton, Indiana, about 30 miles south of Fort Wayne. The bio-refinery sits on 422 acres and started ethanol production in September 2008. The facility uses a dry-grind production method and state-of-the-art technology to maintain industry-leading standards in production, safety, product quality and environmental stewardship. The Bluffton plant annually processes nearly 38 million bushels of corn into 120 million gallons of denatured ethanol and 400,000 tons of distillers grains co-products. The bio-refinery has a nameplate capacity of 110 million gallons of ethanol per year and employs approximately 60 full-time personnel.
Valero's employees are the heart of its success, and there is a reason why the company is an employer of choice in the fuels manufacturing and marketing industry. It's not just the excellent benefits package, or the opportunities for personal growth, it's also the caring and committed culture of the organization that makes everyone feel like they're truly part of a team.
Valero is an EEO/AA Employer. All qualified applicants are encouraged to apply and will receive consideration for employment without regard to legally protected status including sexual orientation, gender identity, Women, Minorities, Individuals with Disabilities and protected Veterans. *LI-LP1
Job: Accounting/Tax/Audit
Primary Location: US-IN-Bluffton
Job Posting: Apr 29, 2019, 3:09:28 PM
Unposting Date: Ongoing
Req ID: 1900195