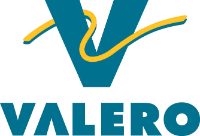 Job Information
Valero

Maintenance Technician – Ethanol Plant

in

LAKOTA

,

Iowa
Description:
Responsible for the repair and maintenance of the plant equipment, to ensure maximum production quantity and quality, while supporting the policies, goals, and objectives of the company.
Participates in plant maintenance program.
Repairs or replaces plant equipment or systems on a scheduled or emergency basis.
Performs preventative maintenance activities as required.
Communicates directly with production and shipping/receiving department to coordinate maintenance and repair work.
Works with engineering department, external contractors and vendors to implement installation of new equipment or systems.
Assists with diagnosing and trouble-shooting maintenance related issues.
Assists with new installations and other projects, as requested by supervisor.
Knows and understands city, county, state, and federal regulations relating to maintenance and plant equipment, and works in a safe manner to ensure that these regulations are met at all times.
Works a schedule that occasionally requires overtime or call-in as required.
Participates in plant turn-arounds.
Participates in programs and procedures required to ensure plant cleanliness.
Participates in Health, Safety and Environmental programs.
Completes work orders as assigned.
This position is hourly nonexempt status, which means you are eligible for overtime pay.
Qualifications:
High school diploma or GED required.
Two years experience in the maintenance or repair of industrial equipment (pumps, valves, compressors, conveying equipment, etc.) required. * Welding experience on carbon/stainless steel preferred.
Experience in the maintenance functions of a dry-mill ethanol plant preferred.
Experience in the use of hand and power tools preferred.
About Valero
Valero Energy Corporation, through its subsidiaries, is an international manufacturer and marketer of transportation fuels and other petrochemical products. Valero, a Fortune 50 company based in San Antonio, Texas, with approximately 10,000 employees, is an independent petroleum refiner and ethanol producer, and its assets include 15 petroleum refineries with a combined throughput capacity of approximately 3.1 million barrels per day and 14 ethanol plants with a combined production capacity of approximately 1.73 billion gallons per year. The petroleum refineries are located in the United States, Canada and the United Kingdom, and the ethanol plants are in the Mid-Continent region of the U.S. In addition, Valero owns all of the general partner and limited partner interests in Valero Energy Partners LP. Valero sells its products in both the wholesale rack and bulk markets, and approximately 7,400 outlets carry Valero's brand names in the U.S., Canada, the U.K. and Ireland.
About Valero Renewables – Lakota
Valero Renewables-Lakota is located in Lakota, Iowa, about 30 miles southeast of Fairmont, Minnesota. The bio-refinery sits on 78 acres and started ethanol production in November 2002. The facility uses a dry-grind production method and state-of-the-art technology to maintain industry-leading standards in production, safety, product quality and environmental stewardship. The Lakota plant annually processes nearly 39 million bushels of corn into 110 million gallons of denatured ethanol and 400,000 tons of distillers grains co-products. The bio-refinery has a nameplate capacity of 85 million gallons of ethanol per year and employs approximately 60 full-time personnel.
Valero's employees are the heart of its success, and there is a reason why the company is an employer of choice in the fuels manufacturing and marketing industry. It's not just the excellent benefits package, or the opportunities for personal growth, it's also the caring and committed culture of the organization that makes everyone feel like they're truly part of a team.
Valero is an EEO/AA Employer. All qualified applicants are encouraged to apply and will receive consideration for employment without regard to legally protected status including sexual orientation, gender identity, Women, Minorities, Individuals with Disabilities and protected Veterans. *LI-LP1
Job: Operations/Skilled Crafts %26 Trades/Maintenance
Primary Location: US-IA-Lakota
Job Posting: Apr 24, 2019, 9:20:01 AM
Unposting Date: Ongoing
Req ID: 190018J