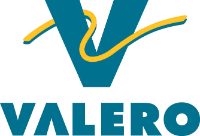 Job Information
Valero

Business Systems Design Analyst 2 (AH/PCW)

in

SAN ANTONIO

,

Texas
Description:
Job Duties:
Primary focus is to work on the design and implementation of I/S financial systems projects as a lead or individual contributor.
Supports financial applications and business users as a lead or individual contributor. This includes the use of Valero's system to track support activities.
Works on or assists with basic tasks for the deployment of new solutions and enhancements/fixes to existing solutions. This includes, but is not limited to: trouble-shooting, problem-solving, issue resolution, user interaction, training, defining systems scope, gathering requirements, documenting design & functional specifications, research and fact-finding, configuration, testing, reporting, cutover, IS and business user coordination.
Develops cross-functional relationships with business users, IS departments and Valero business partners.
Learns or demonstrates comprehensive knowledge or experience with at least one business process and associated application integration.
Helps coordinate the adoption of new business procedures resulting from system/application changes, including the development of system specifications, documentation, training, and communication plans.
Performs analysis on and recommends quality basic solutions to business processes.
Learns and follows the various IT methodologies which include project management, development, service management and system architecture.
This position is salaried exempt status, which means you are not eligible for overtime pay.
Qualifications:
Bachelor's degree (or higher) or foreign equivalent degree in Computer Science, Engineering, Information Systems or a related field required.
A minimum of two (2) years of technical experience utilizing SAP, SAP configuration and integration of multiple SAP modules and/or significant involvement in the implementation of projects required.
Advanced Knowledge of SAP's FI/CO module required.
Ability to write automated test scripts using the Effecta software preferred.
Expert Knowledge and experience maintaining, configuring, and implementing OneSource Indirect Tax Determination integrated with SAP required.
Ability to write SQL database queries required.
Expert Knowledge with SAP extended withholding tax module preferred.
Ability to write business process flows using Microsoft Visio preferred.
Ability to deliver functionality, aid with new implementations, and provide continuous support within the scheduled time while preserving system integrity preferred.
Understand IRS requirements of foreign vendor's withholding tax, including preparation of 1042S reports out of SAP required.
Advanced knowledge of OpenText VIM preferred.
Knowledge of SAP MDG preferred.
Ability to create and run BDC's preferred.
Ability to develop data mining KPIs and performance management dashboards using Java Applets and JavaScript preferred.
Ability to create reports with SAP BOBJ tools preferred.
Ability to work with SAP ME and SAP MII preferred.
Advanced knowledge of OpenText Archive and Content server preferred.
Have ITIL best practice certification preferred.
Skilled in providing thorough, efficient, and effective customer service to individuals at all levels within the organization preferred.
Ability to communicate effectively through written and verbal methods preferred.
Ability to accomplish assignments, and work with others, within required timelines, including short, long, and emergency timeframes preferred.
Demonstrate a positive service attitude, exercise good judgment, maintain relationships internally and externally with customers/vendors, display excellent problem-solving skills, and possess a willingness and desire to learn and ask questions to grow in the scope of knowledge preferred.
Strong organizational skills to manage and coordinate business user interactions, including requirements gathering, testing, training, and post-implementation support preferred.
Possess basic skill using Microsoft Office programs (i.e., Word, Excel, PowerPoint, Outlook, and Lync) preferred.
Position level and salary will be commensurate with qualifications and experience.
About Valero
Valero Energy Corporation, through its subsidiaries, is an international manufacturer and marketer of transportation fuels and other petrochemical products. Valero, a Fortune 50 company based in San Antonio, Texas, with approximately 10,000 employees, is an independent petroleum refiner and ethanol producer, and its assets include 15 petroleum refineries with a combined throughput capacity of approximately 3.1 million barrels per day and 14 ethanol plants with a combined production capacity of approximately 1.73 billion gallons per year. The petroleum refineries are located in the United States, Canada and the United Kingdom, and the ethanol plants are in the Mid-Continent region of the U.S. In addition, Valero owns all of the general partner and limited partner interests in Valero Energy Partners LP. Valero sells its products in both the wholesale rack and bulk markets, and approximately 7,400 outlets carry Valero's brand names in the U.S., Canada, the U.K. and Ireland.
About Valero Headquarters
After acquiring Ultramar Diamond Shamrock in 2001, Valero began planning the construction of its state-of-the-art corporate headquarters at the edge of the Texas Hill Country in San Antonio, at Interstate 10 West and Loop 1604. It was completed in 2004. Today, the 200-acre Valero campus includes a main building; two connected newer office buildings; a four-story, separate building; and two large parking facilities. The headquarters also features a beautiful cafeteria, state-of-the-art training facilities, a fitness center, a daycare facility and jogging trails.
Valero's employees are the heart of its success, and there is a reason why the company is an employer of choice in the fuels manufacturing and marketing industry. It's not just the excellent benefits package, or the opportunities for personal growth, it's also the caring and committed culture of the organization that makes everyone feel like they're truly part of a team.
Valero is an EEO/AA Employer. All qualified applicants are encouraged to apply and will receive consideration for employment without regard to legally protected status including sexual orientation, gender identity, Women, Minorities, Individuals with Disabilities and protected Veterans.
Job: Information Services
Primary Location: US-TX-San Antonio
Job Posting: Apr 23, 2019, 4:52:57 PM
Unposting Date: May 23, 2019, 11:59:00 PM
Req ID: 190018Q