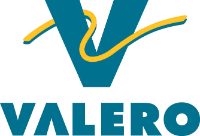 Job Information
Valero

Vendor Master Specialist

in

SAN ANTONIO

,

Texas
Description:
Collaborates, develops and implements revisions to data processes and governance to ensure vendor data integrity, data standards and change management. * Identifies and supports new process improvement efforts within the Vendor Master Dept aimed at improving efficiencies in service levels, increasing accuracy and reducing costs associated with maintenance and creation of vendor data. * Solves complex problems associated with SAP vendor (US and International) data issues. * Develops, tests and implements new systems solutions or upgrades. Initiates and develops revisions to vendor procedures and training materials. * Extracts monthly reports and audits for Sarbanes-Oxley assessments. * Leads effort to cleanse files on Vendor Loads for new plant acquisitions. * Reviews vendor requests by internal end-users through Valero's Vendor Master Data Governance (MDG) system to update, change, partner and extend SAP Vendor Master Records needed to support purchase orders, payables, and SAP contracts in a timely manner. * Ensures vendor data processed through MDG adheres to established data standards including USPS address standards needed for Sabrix (US) Sales and Use Tax reporting requirements and address standards from Canada Post and Royal Mail (UK) etc. Validates Tax Identification Numbers and vendor name(s) for tax compliance utilizing websites (US) IRS TIN Match (1099/1042 reporting), Canada Revenue (GST), Revenue Quebec (QST), EU Commission (VAT), Company House (UK), CRO Ireland, etc. * Ensures appropriate payment method for operating country, vendor country and payment terms are compliant with Valero Payment Term Policy. * Coordinates with Treasury to ensure banking information is obtained for electronic funds transfer (i.e., ACH, BACS or SEPA) and resolves any issues.
This position is salaried exempt status, which means you are not eligible for overtime pay.
Qualifications:
* High school diploma or GED required. * Bachelor's degree in related field preferred. * 5 years of SAP Vendor Master experience or experience in Accounting, Tax, Audit, or Procurement required. * Bilingual English/Spanish preferred.
Position level and salary will be commensurate with qualifications and experience.
* * About Valero
Valero Energy Corporation, through its subsidiaries, is an international manufacturer and marketer of transportation fuels and other petrochemical products. Valero, a Fortune 50 company based in San Antonio, Texas, with approximately 10,000 employees, is an independent petroleum refiner and ethanol producer, and its assets include 15 petroleum refineries with a combined throughput capacity of approximately 3.1 million barrels per day and 14 ethanol plants with a combined production capacity of approximately 1.73 billion gallons per year. The petroleum refineries are located in the United States, Canada and the United Kingdom, and the ethanol plants are in the Mid-Continent region of the U.S. In addition, Valero owns all of the general partner and limited partner interests in Valero Energy Partners LP. Valero sells its products in both the wholesale rack and bulk markets, and approximately 7,400 outlets carry Valero's brand names in the U.S., Canada, the U.K. and Ireland.
* * About Valero Headquarters
After acquiring Ultramar Diamond Shamrock in 2001, Valero began planning the construction of its state-of-the-art corporate headquarters at the edge of the Texas Hill Country in San Antonio, at Interstate 10 West and Loop 1604. It was completed in 2004. Today, the 200-acre Valero campus includes a main building; two connected newer office buildings; a four-story, separate building; and two large parking facilities. The headquarters also features a beautiful cafeteria, state-of-the-art training facilities, a fitness center, a daycare facility and jogging trails.
Valero's employees are the heart of its success, and there is a reason why the company is an employer of choice in the fuels manufacturing and marketing industry. It's not just the excellent benefits package, or the opportunities for personal growth, it's also the caring and committed culture of the organization that makes everyone feel like they're truly part of a team.
Valero is an EEO/AA Employer. All qualified applicants are encouraged to apply and will receive consideration for employment without regard to legally protected status including sexual orientation, gender identity, Women, Minorities, Individuals with Disabilities and protected Veterans. *LI-LP1
Job: Procurement/Purchasing/Supply Chain/Logistics
Primary Location: US-TX-San Antonio
Job Posting: May 14, 2019, 11:24:59 AM
Unposting Date: Ongoing
Req ID: 19001A4