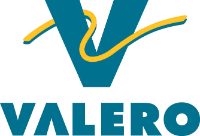 Job Information
Valero

Process Engineer

in

THREE RIVERS

,

Texas
Description:
Provides engineering capability for process evaluation, optimization of refinery operations, project design, start-up, troubleshooting, and testing of units. Provides technical support for a particular area of the refinery to enable the most optimum performance that will meet the company's economic, environmental, and safety objectives.
Performs all routine engineering calculations (i.e. mass balances, energy balances, conversion calculations).
Gathers, analyzes, interprets, acts upon, and passes on all pertinent unit operations data.
Generates and maintains an informational database on all pertinent process variables, and updates PFDs and P&IDs.
Makes proactive recommendations for improving unit yields and/or optimizing energy consumption.
Supports T/A activities by performing equipment inspections and making necessary recommendations for corrections and or improvements.
Ensures that the Planning Department is aware of all current constraints.
Initiates and justifies new projects, additional monitoring, and other improvements to the unit.
Ensures awareness of all safety, health, and environmental issues that impact the unit, the refinery, and all personnel.
This position is salaried exempt status, which means you are not eligible for overtime pay.
Qualifications:
Bachelor's or higher level degree in Chemical Engineering required.
2 years of engineering experience in a petroleum refinery required.
Position level and salary will be commensurate with qualifications and experience.
*About Valero *
Valero Energy Corporation, through its subsidiaries, is an international manufacturer and marketer of transportation fuels and other petrochemical products. Valero, a Fortune 50 company based in San Antonio, Texas, with approximately 10,000 employees, is an independent petroleum refiner and ethanol producer, and its assets include 15 petroleum refineries with a combined throughput capacity of approximately 3.1 million barrels per day and 14 ethanol plants with a combined production capacity of approximately 1.73 billion gallons per year. The petroleum refineries are located in the United States, Canada and the United Kingdom, and the ethanol plants are in the Mid-Continent region of the U.S. In addition, Valero owns all of the general partner and limited partner interests in Valero Energy Partners LP. Valero sells its products in both the wholesale rack and bulk markets, and approximately 7,400 outlets carry Valero's brand names in the U.S., Canada, the U.K. and Ireland.
Valero's employees are the heart of its success, and there is a reason why the company is an employer of choice in the fuels manufacturing and marketing industry. It's not just the excellent benefits package, or the opportunities for personal growth, it's also the caring and committed culture of the organization that makes everyone feel like they're truly part of a team.
About the Three Rivers Refinery
The Valero Three Rivers Refinery is located approximately 70 miles south of San Antonio, and in the heart of Eagle Ford Shale production. This economic advantage makes it an important link in Valero's operations in the Southwest. The plant, situated about halfway between San Antonio and Corpus Christi, Texas, began operations in 1974 with the commissioning of a crude unit and has had several major expansions and upgrades since then. The first expansion was in 1978 and 1979 when catalytic reformer and vacuum distillation units were added. In 1981, a fluidized catalytic cracking unit (FCC) and alkylation unit were added. In 1990 and 1992, the crude unit was expanded again. A continuous catalytic reformer was added in 1991. A hydrocracker unit was built in 1993, and a gas oil hydrotreater and hydrogen plant were moved to the plant site in 1995 and 1996. Additionally, a petrochemicals BTX extraction unit was added in 1996. Beginning in 2003, units were modified to provide the capability of processing medium-sour crude oil. The refinery is capable of producing a wide variety of products including gasoline, diesel fuel, jet fuel, benzene, toluene, xylene, liquefied petroleum gases (LPGs), propylene, No. 6 fuel oil, fuel gas and sulfur. Due to the proximity of the Eagle Ford Shale formation, the refinery receives mostly local crude by trucks and pipelines. The finished products are mainly shipped by pipeline to the San Antonio terminals. The refinery also produces naphthenic lubricants/specialty process oils.
Valero is an EEO/AA Employer. All qualified applicants are encouraged to apply and will receive consideration for employment without regard to legally protected status including sexual orientation, gender identity, Women, Minorities, Individuals with Disabilities and protected Veterans.
*LI-LP1
Job: Engineering
Primary Location: US-TX-Three Rivers
Job Posting: Apr 22, 2019, 5:01:25 PM
Unposting Date: Ongoing
Req ID: 1900188